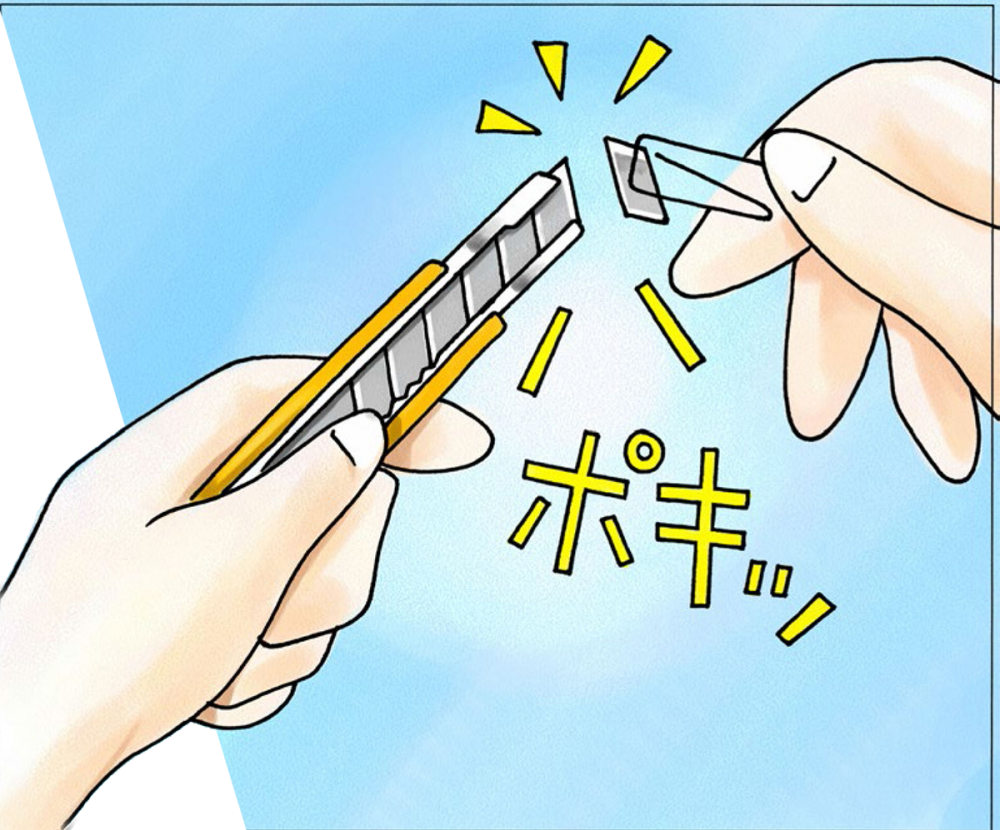 Today, we use a lot of snap-off blade knives around the world, but how were they invented and became popular?
In fact, OLFA is the manufacturer that invented the world's first Cutter Knife.
Below is the story of the inspiration and creation of OLFA tools in the form of a Japanese manga comic.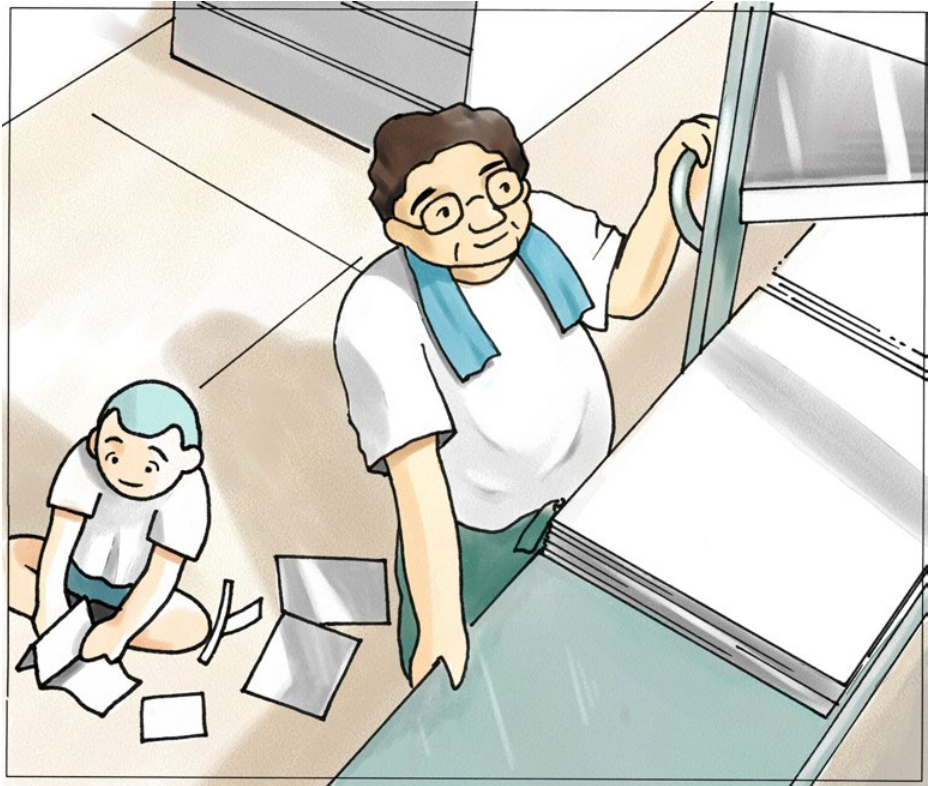 In the 1930s, Yoshio was raised in a family where they did paper cutting business,
and as a childhood he was very skillful.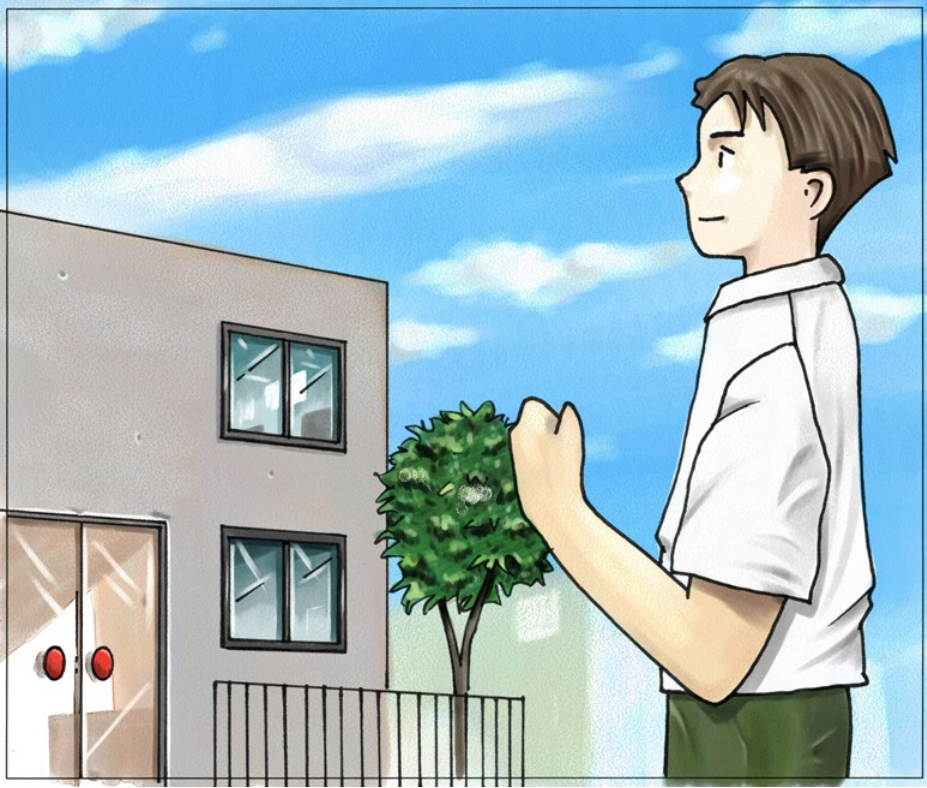 In the late 1940s then onto 1950s, in the chaos of post WWII Japan,
Yoshio had his careers in several businesses and after that he joined a printing company.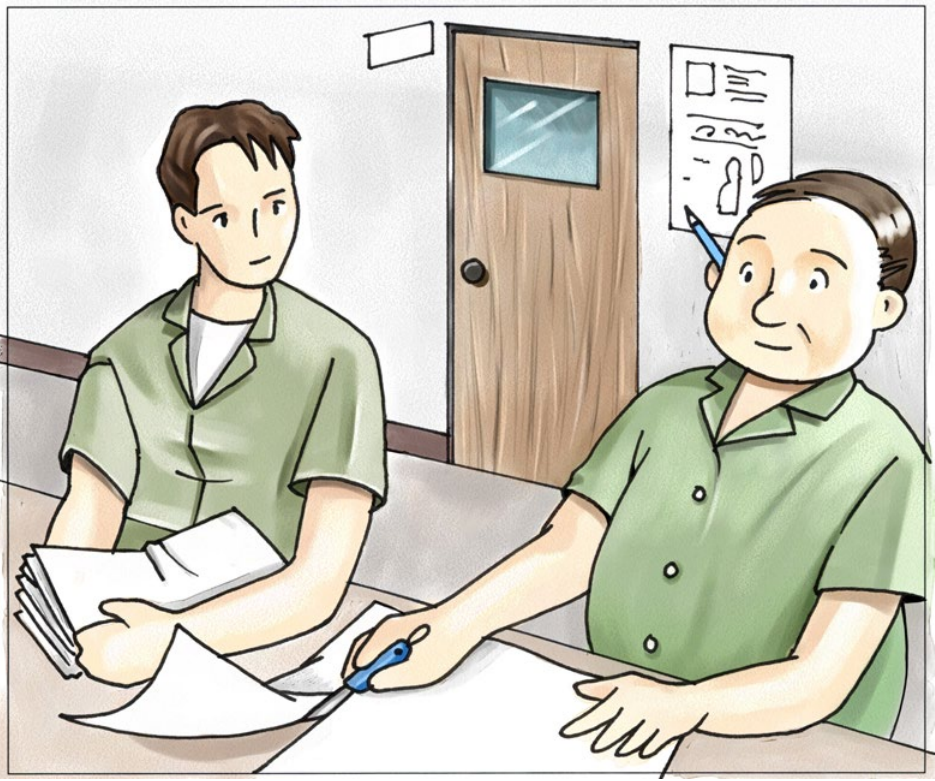 Yoshio was almost always trying to find more economical
and useful knives that would fit his work.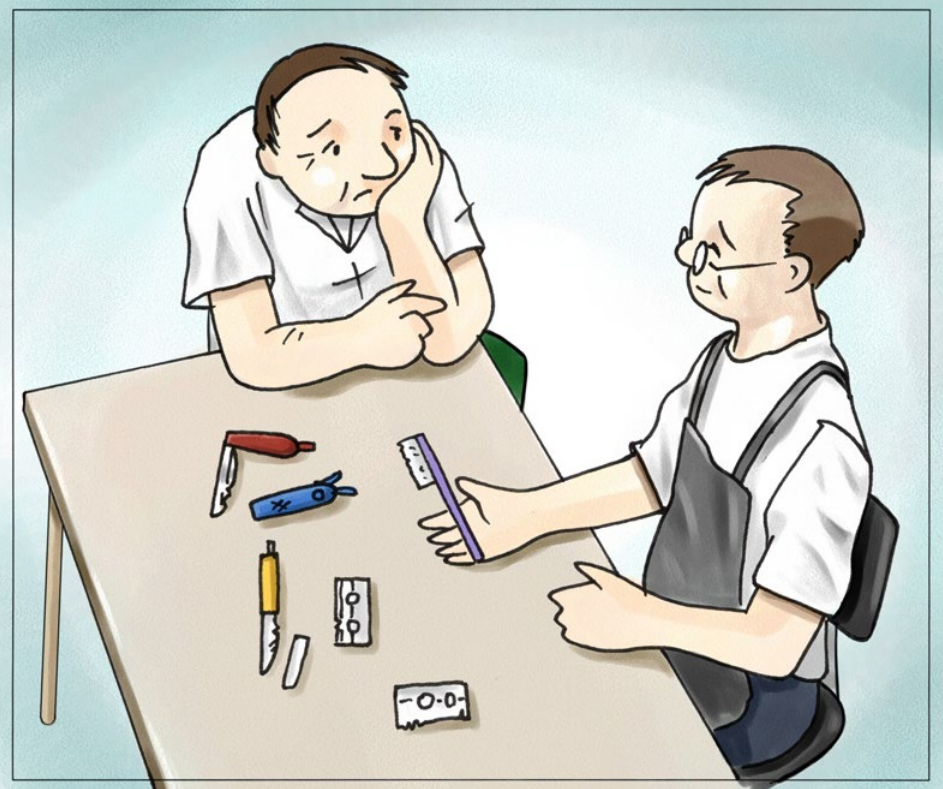 "Japanese knives get dull very easily"
"Disposing razor blades is not cost-friendly as well."
"Brother, do you know any knife that stays sharp longer?
Just around the same time, his younger brother Saburo, who worked for another
printing company, came to see him with the same problem one day.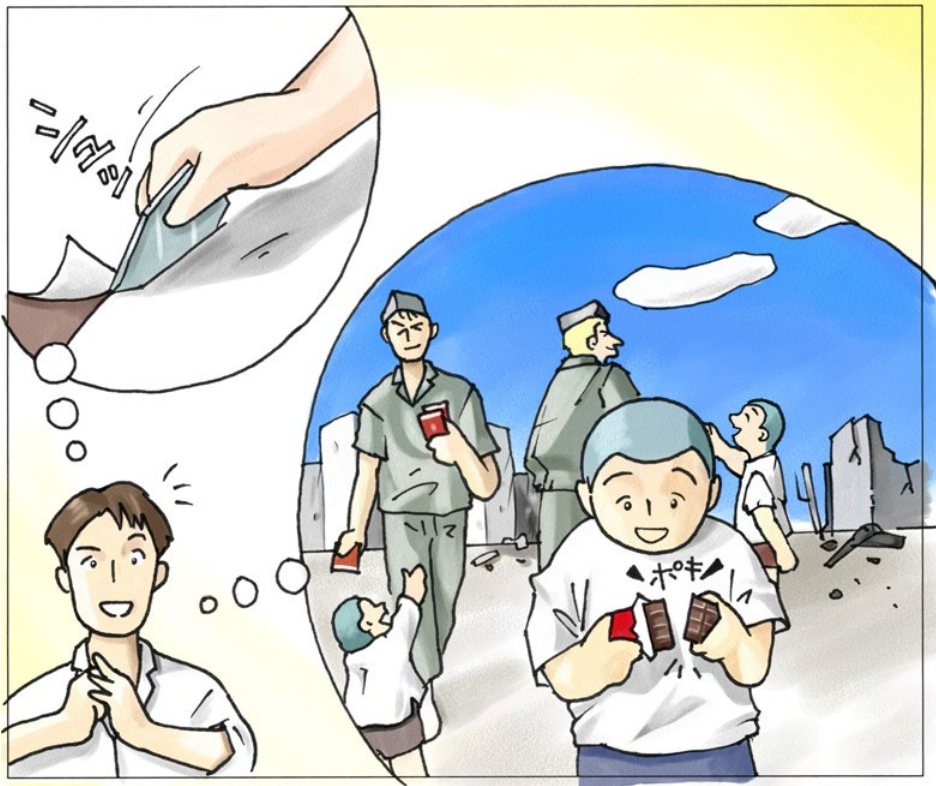 Yoshio, " They used edge of broken glasses to repair shoes".
Edge of broken glass and chocolate bar gave him a clue.
Yoshio, "What do you think of a blade that can be snapped off
like a chocolate bar?"
"Ah, I think that is a good idea!" Yoshio expressed his ideas to Saburo.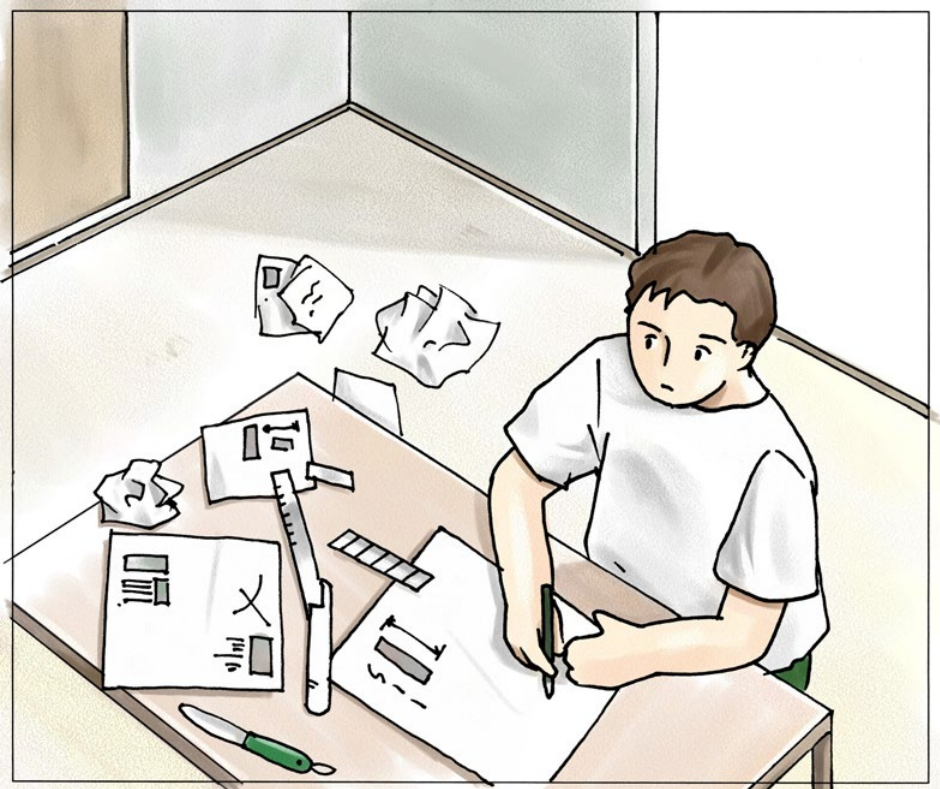 "I wonder what size, angle and depth of segment would be the best."
"The handle would be more compact and safer with slide lock than folding knives."
Yoshio started working on a prototype and tried many ideas over the nights and days.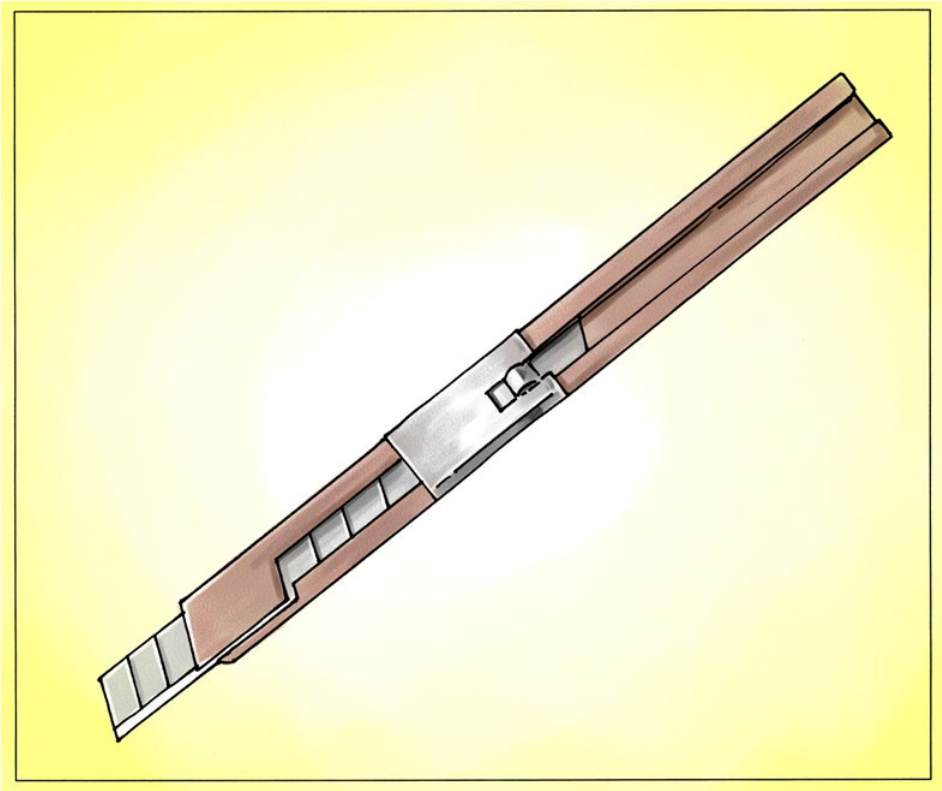 In 1956, he finally came up with the world's first
snap-off blade knife.
Yoshio, "Will you be interested in purchasing the idea?"
Corp.A, "What do you use it for? We are ok with the razor blades"
Corp.B, "That kind of crap will not sell."
Yoshio brought his innovative idea to many companies,
but none of them was interested in it.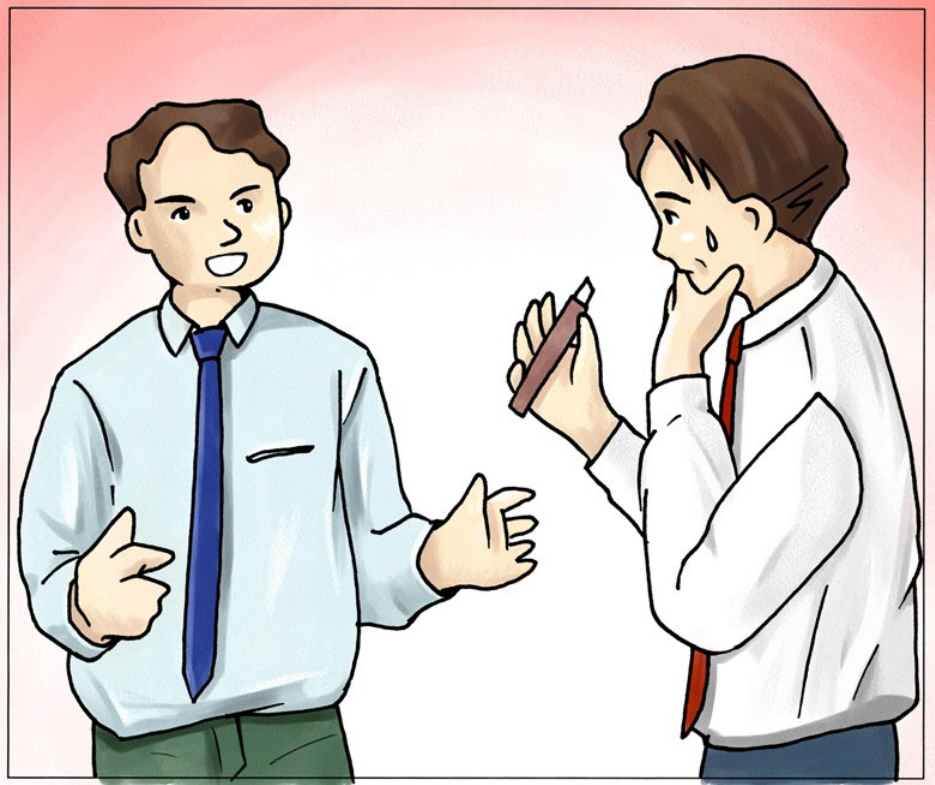 Yoshio, "The reaction or feedbacks are not good"
"Doesn't seem like we can sell the patent."
"Then why don't we produce and sell it for ourselves?"
They submitted the utility models, and founded Okada Shokai at the same time.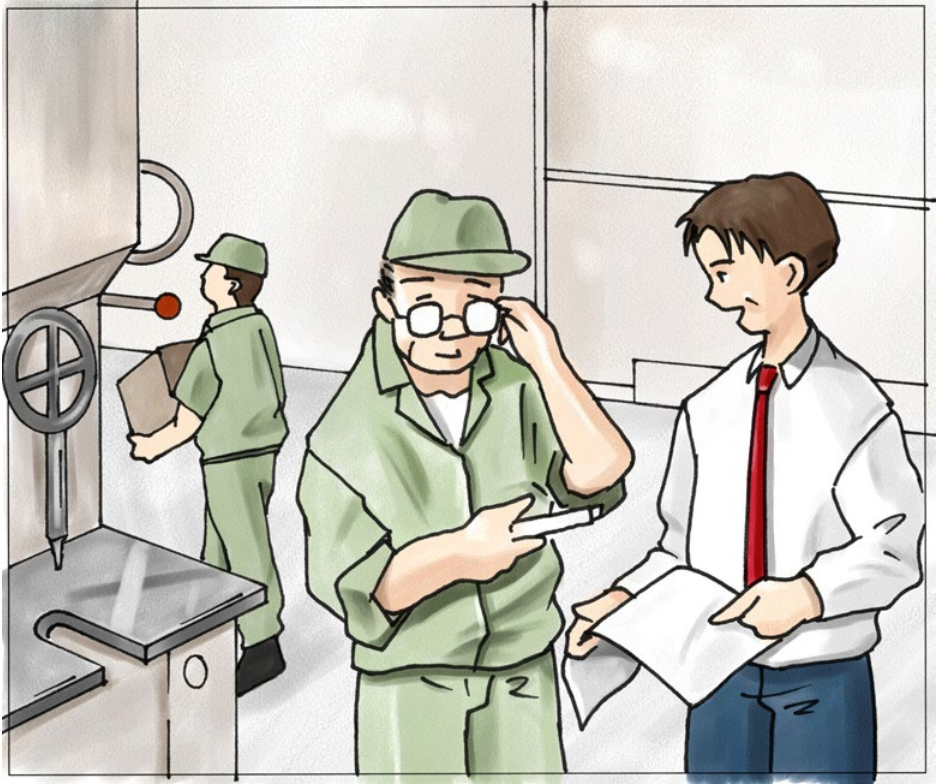 Yoshio, "I would like you to produce 3,000 pieces of this."
Factory Manager, "Are you sure? Is it ok to produce 3000 pieces of this?
Do they really sell?"
He ordered production to a local factory.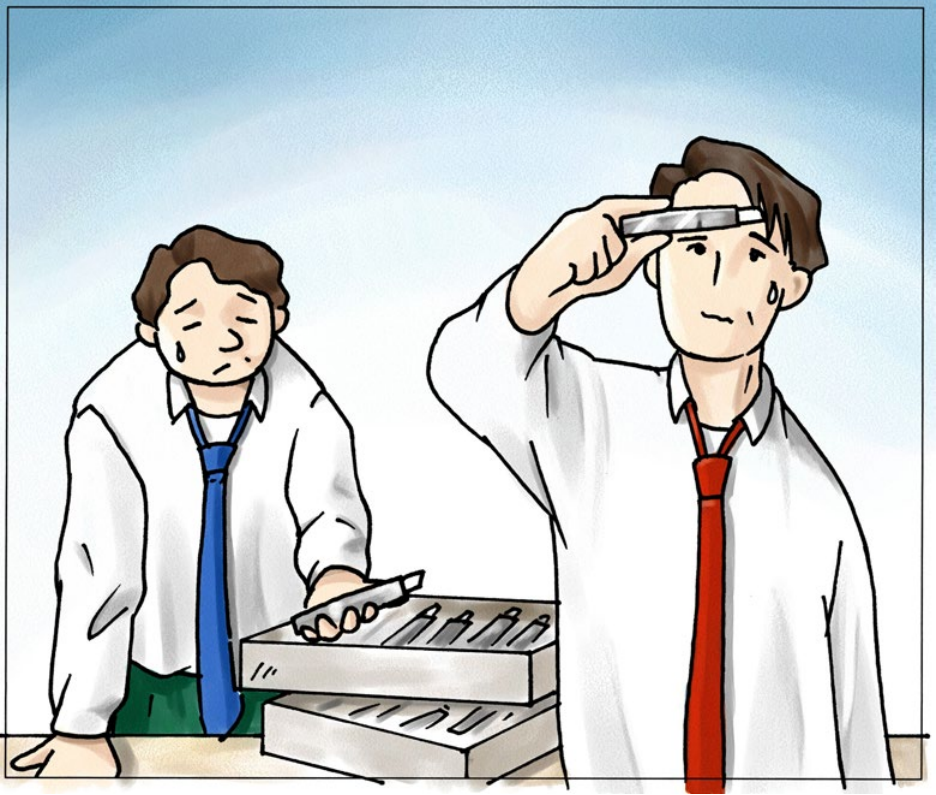 Brothers, "These products don't work, we will have to adjust them one by one.
Otherwise, we cannot sell them as they are."
When Yoshio and Saburo received the completed products,
they varied in quality and size.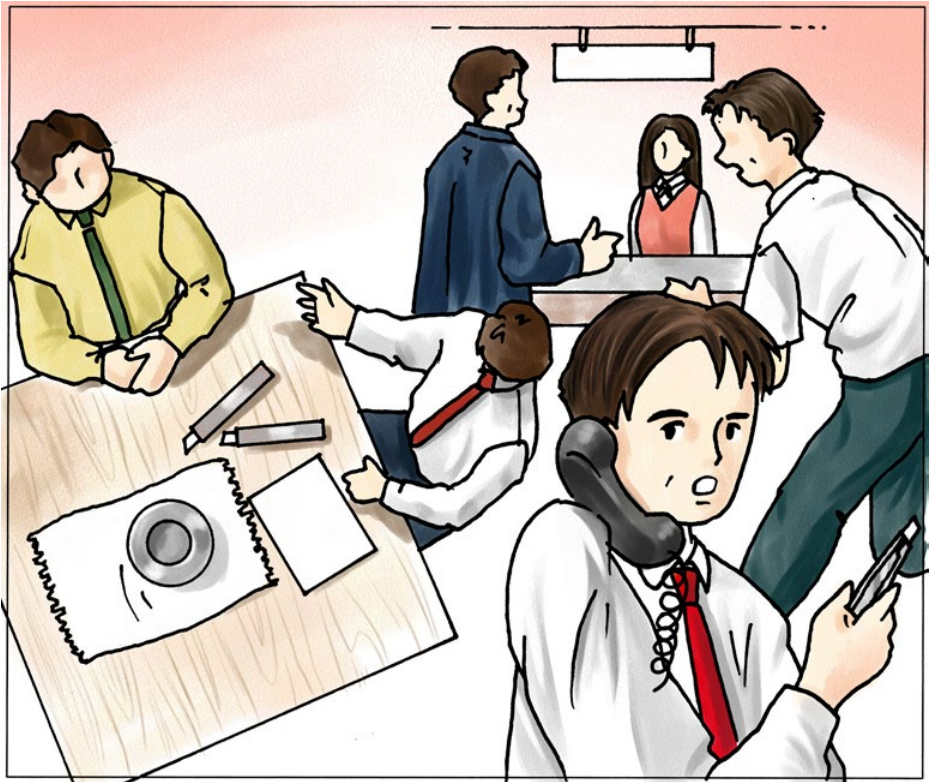 They improved the quality over time and started sales.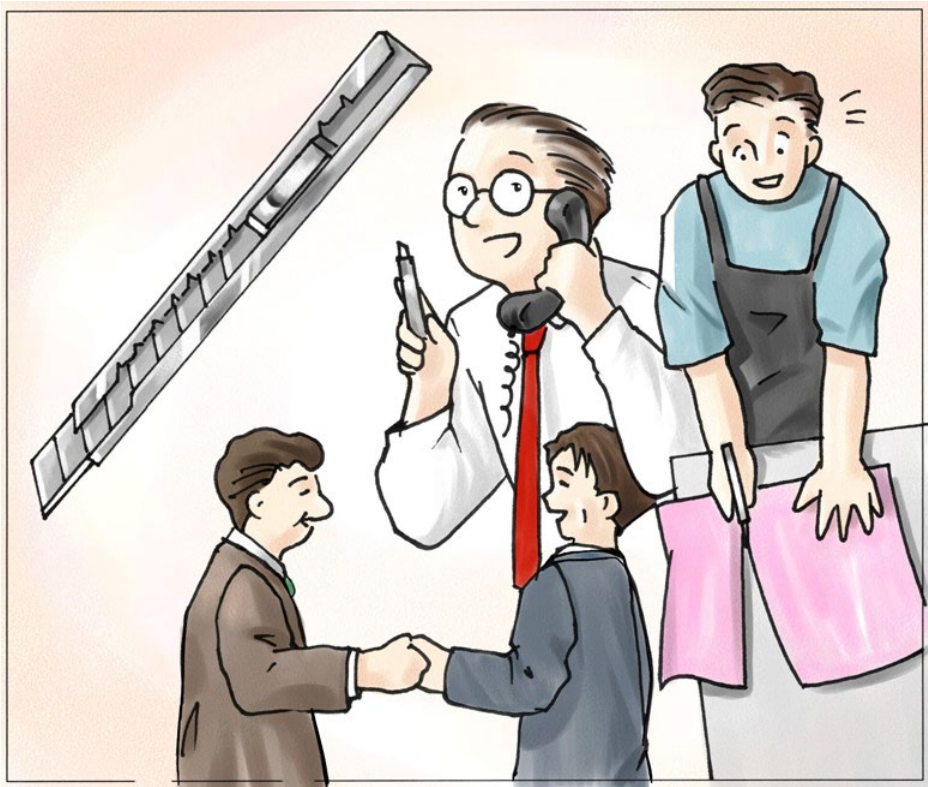 "You can use a fresh edge with just a snap! It is very convenient."
"Sharpness is fantastic."
Eventually they got good reputation and as the design and quality
of the knife improved, they started to be sold at stores.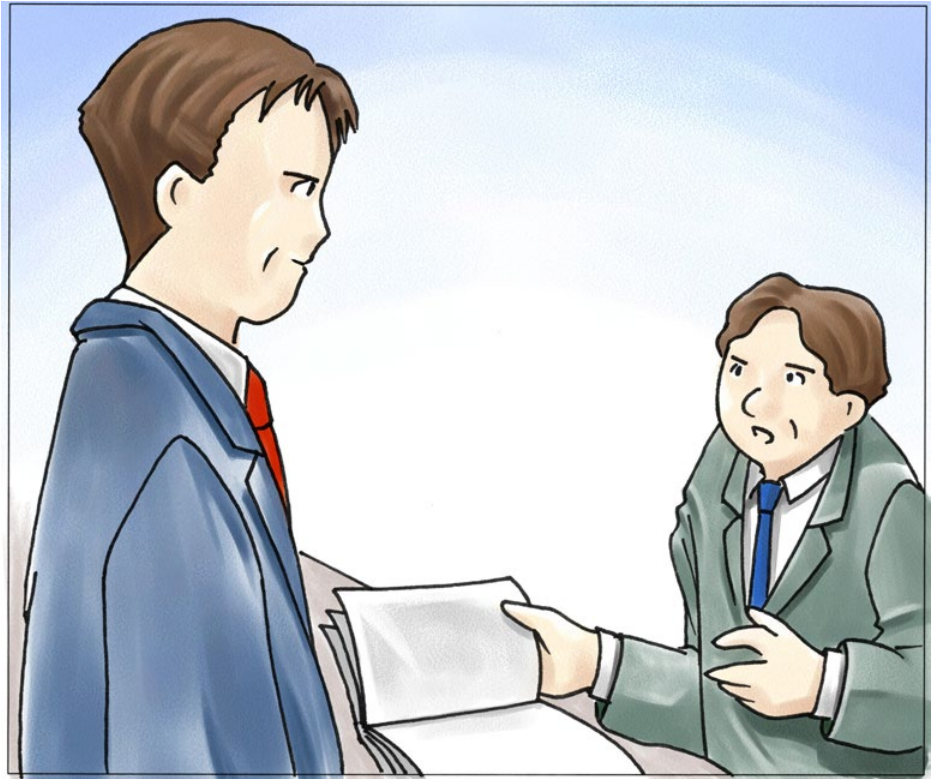 However, they started having some difficulty with funds,
and they asked for a help to a company.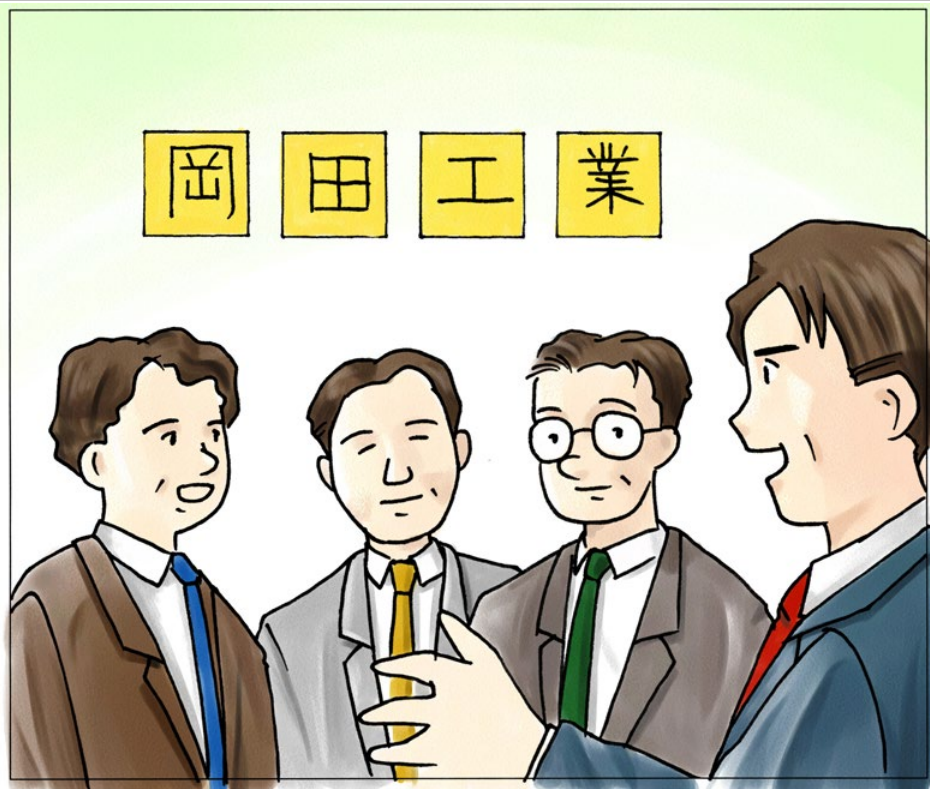 Yoshio, " We should do the business on our own as Okada Kogyo"
In 1967, although the sales was good, due to the difference of management policy,
the Okada brothers took apart from the company they worked with for years,
and founded Okada Kogyo all on their own.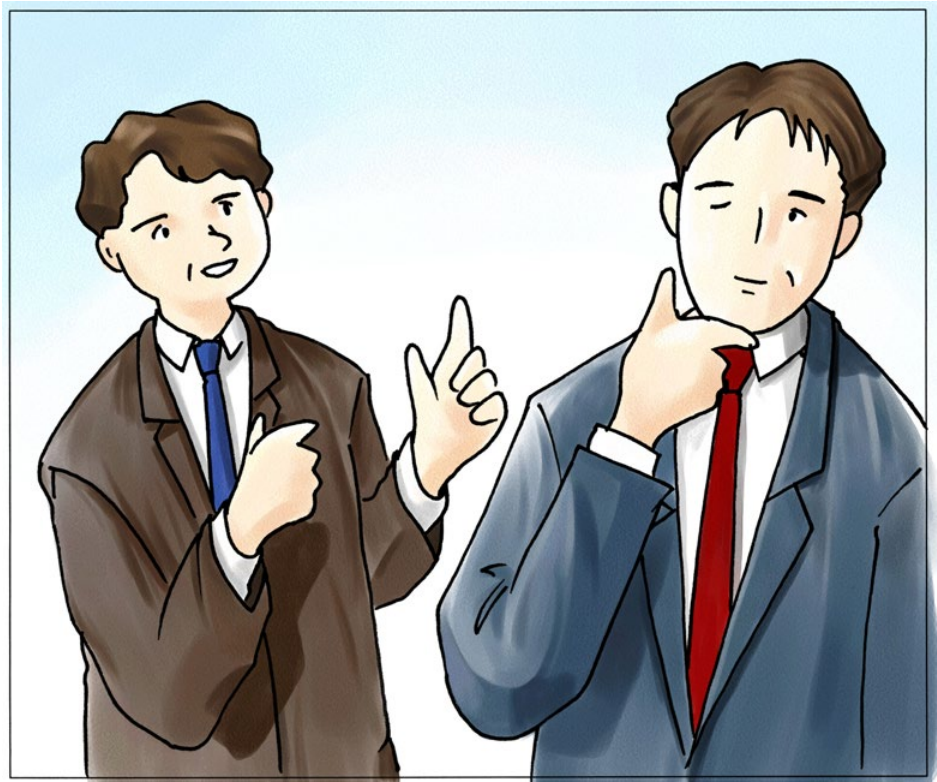 Yoshio, "In near future, branding will be important.
We should name a brand to our products."
"How about OLHA (the sound of "Snap-off blade" in Japanese language)?"
Yoshio, "There are countries where they do not pronounce 'H' so we should
put a F instead, and go with OLFA"
Also, our corporate color should be yellow,
especially warm yellow like an egg which will stand out anywhere.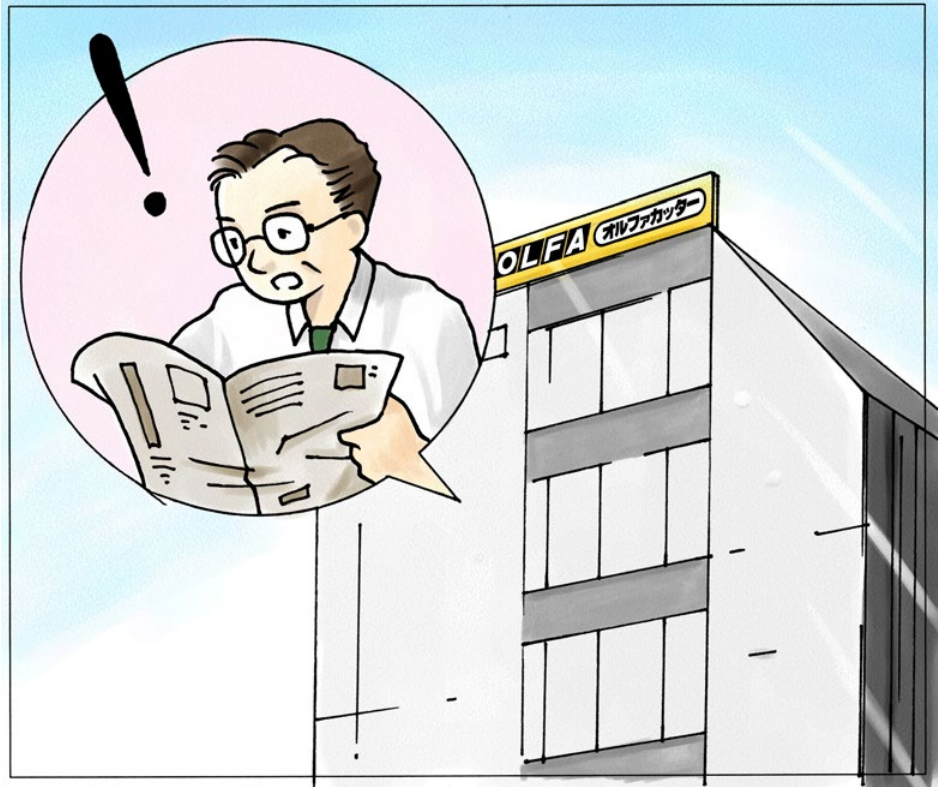 "Oh geez, a U.S. hardware company will be producing the cutter knife
exactly like ours."
In 1971, the OLFA HQ was built in Osaka, and the sales had been growing
both in domestic and overseas markets.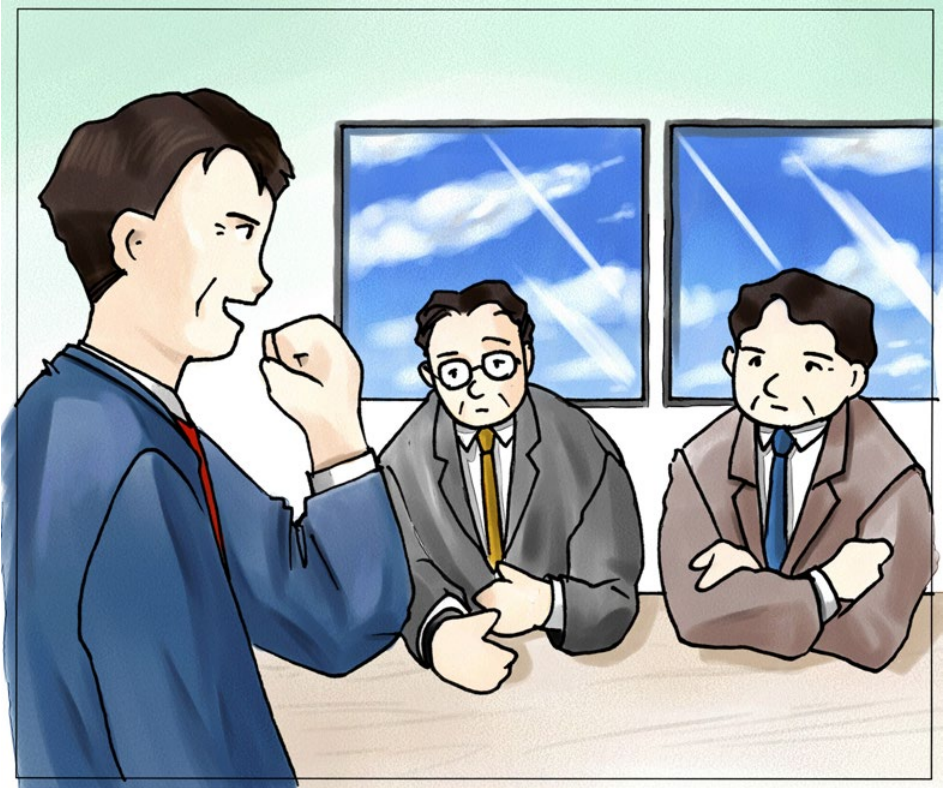 "We have the patent of the knife only for domestic market, what should we do?"
Yoshio, "The U.S. company is selling the knife because there is a sure demand.
We should take it as a chance."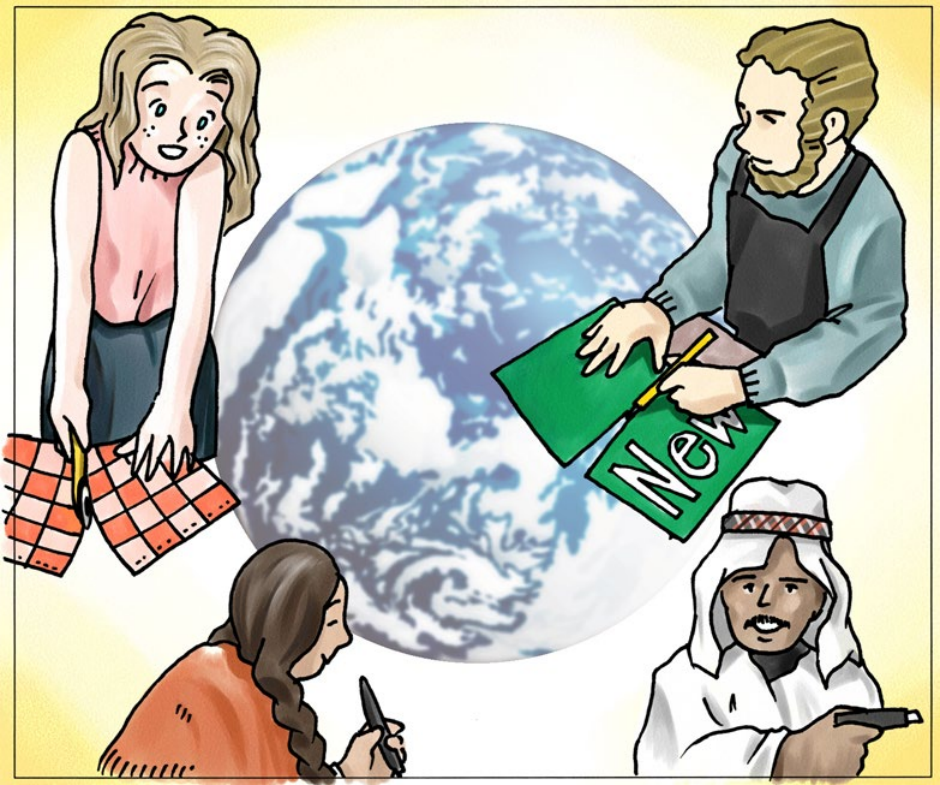 After that, unique product development and aggressive advertising worked well,
and eventually OLFA became one of the top manufacturers.
Today they export to over 100 countries across the universe.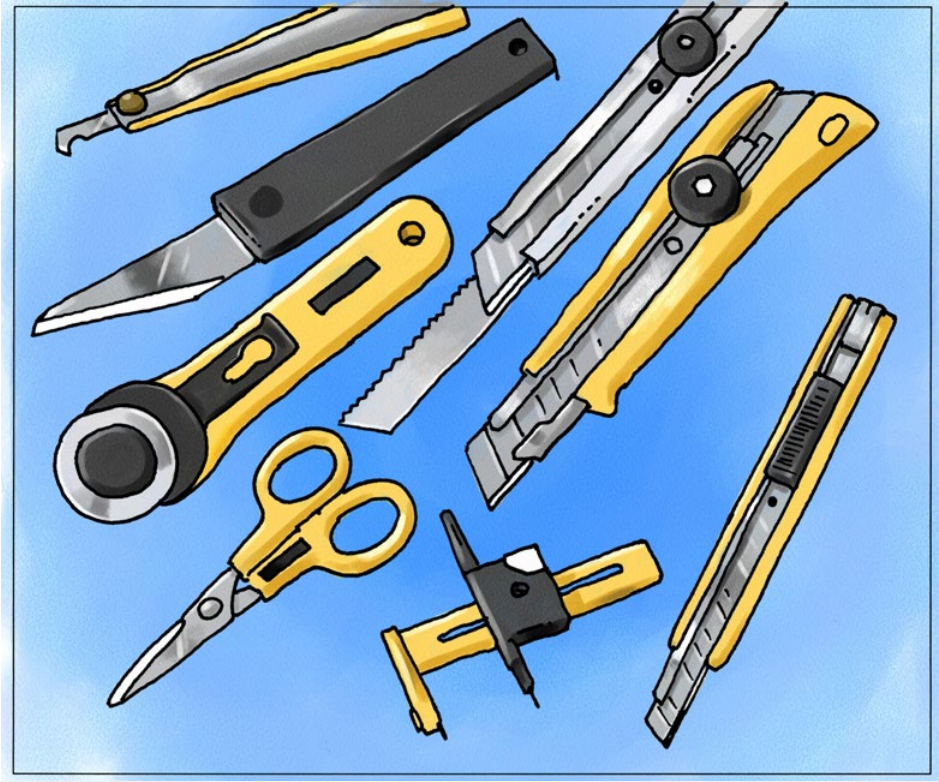 In 1979 Rotary Cutter was unveiled.
OLFA Rotary Cutters later had the great impact on the way cutting
a clothing fabric. In 1984, They changed the company name to OLFA.
Now they sell more than 100 products, and their blade size and angle of segment
became the world's standards.